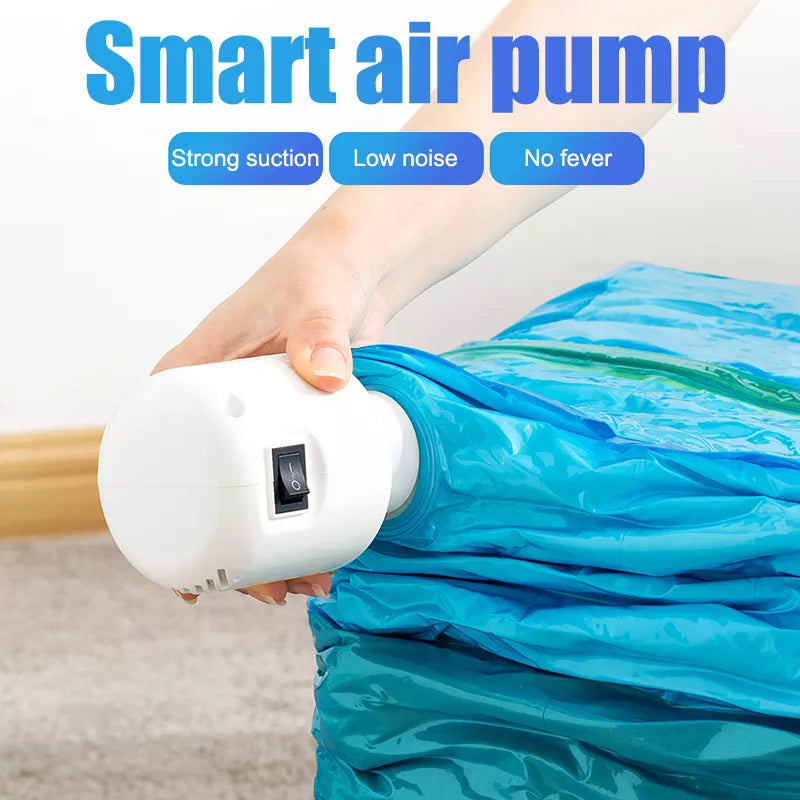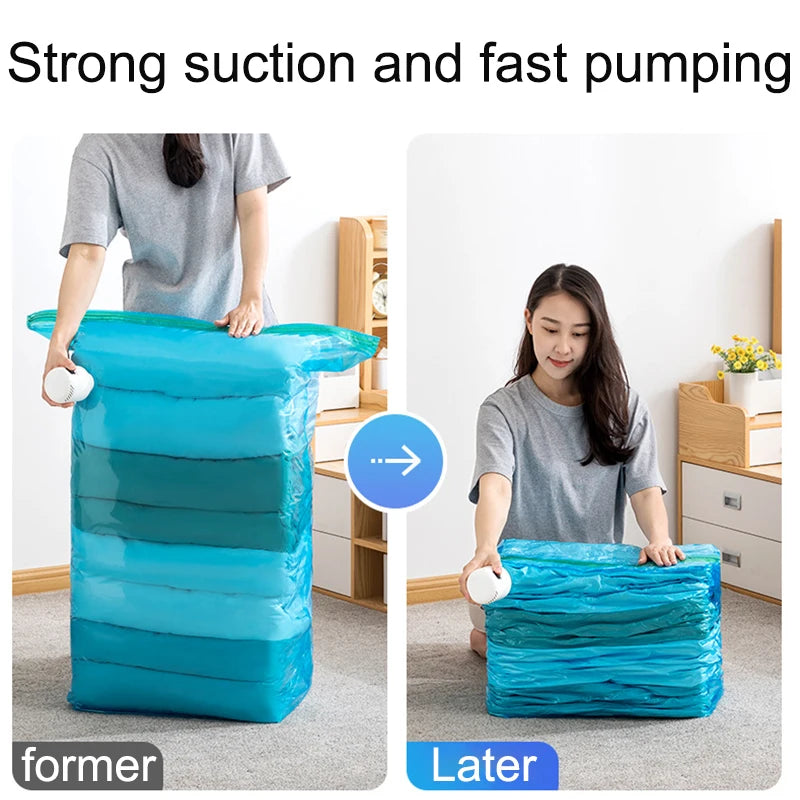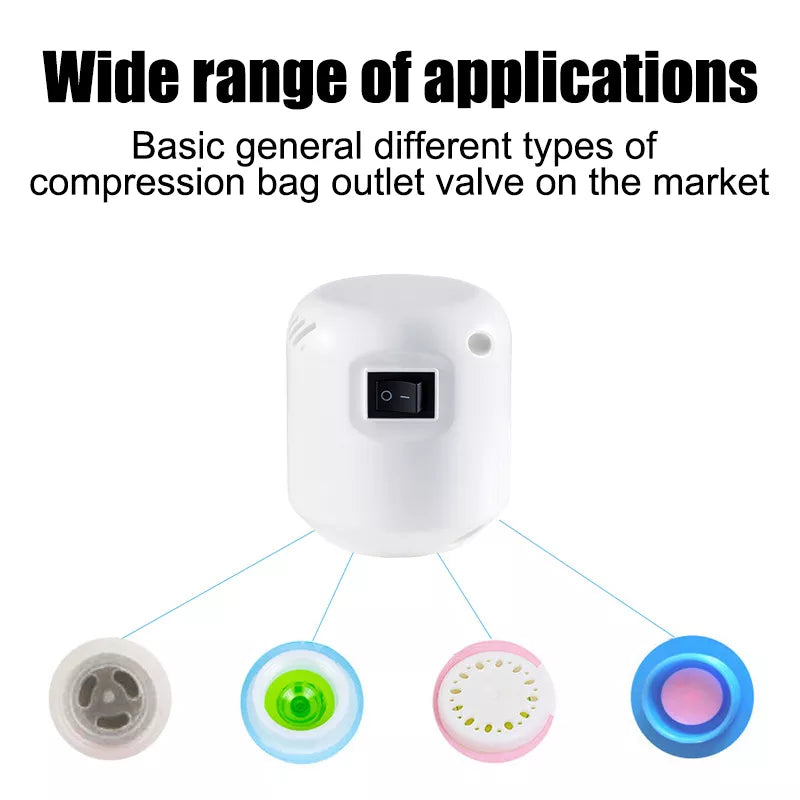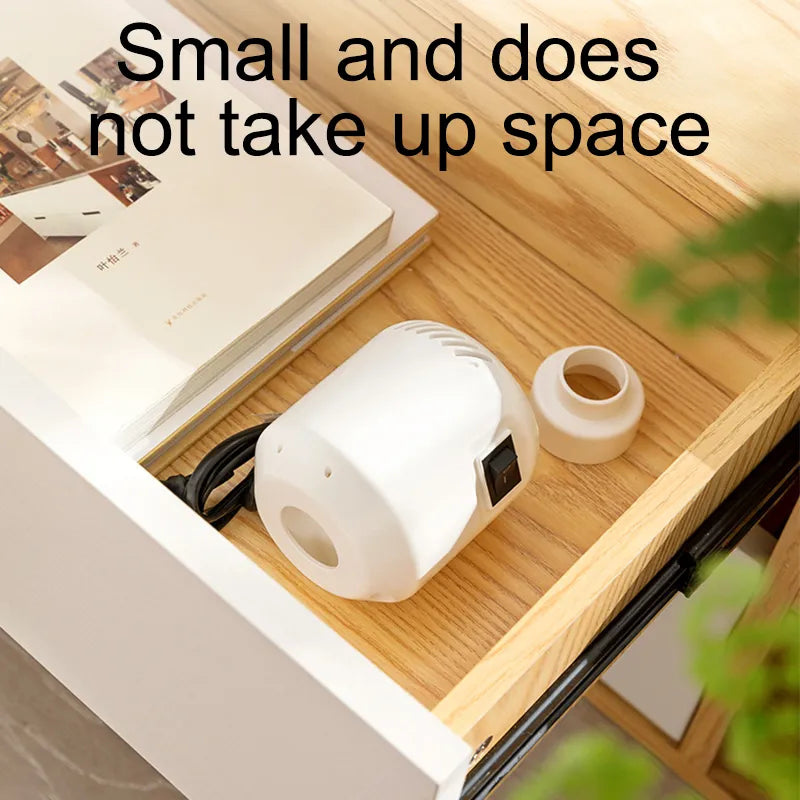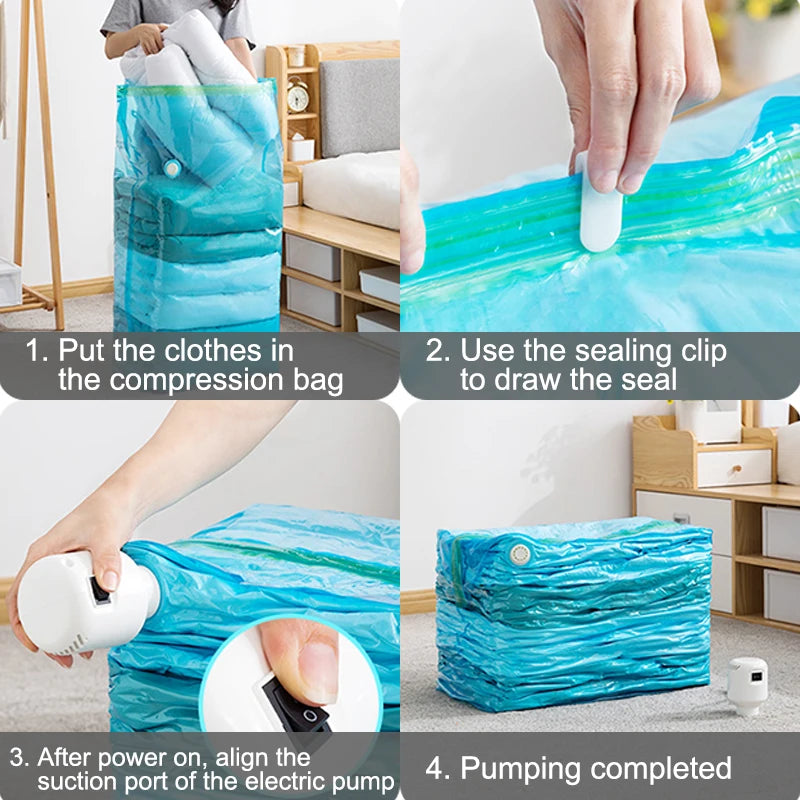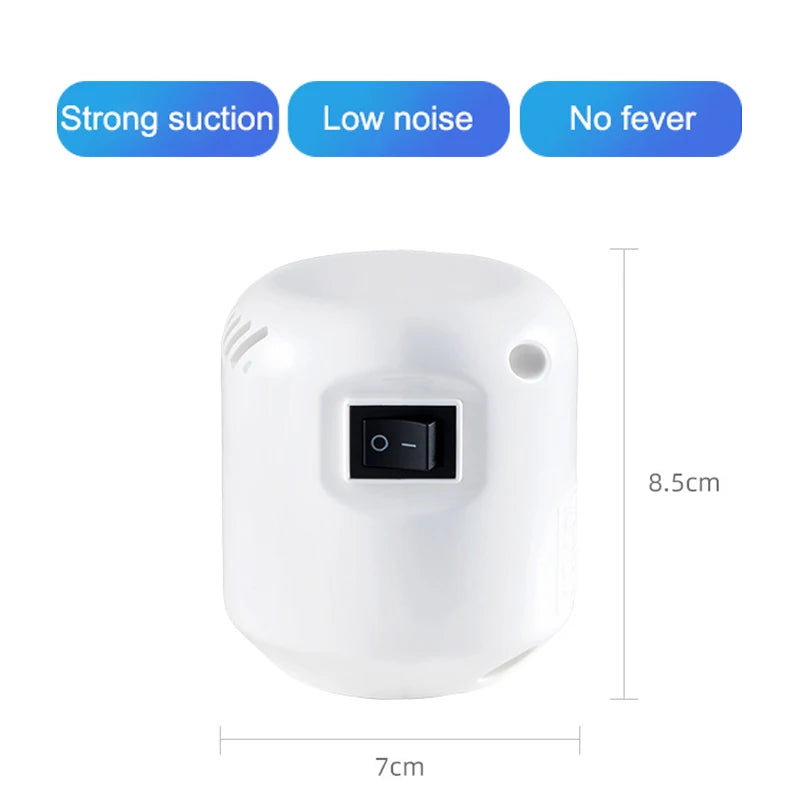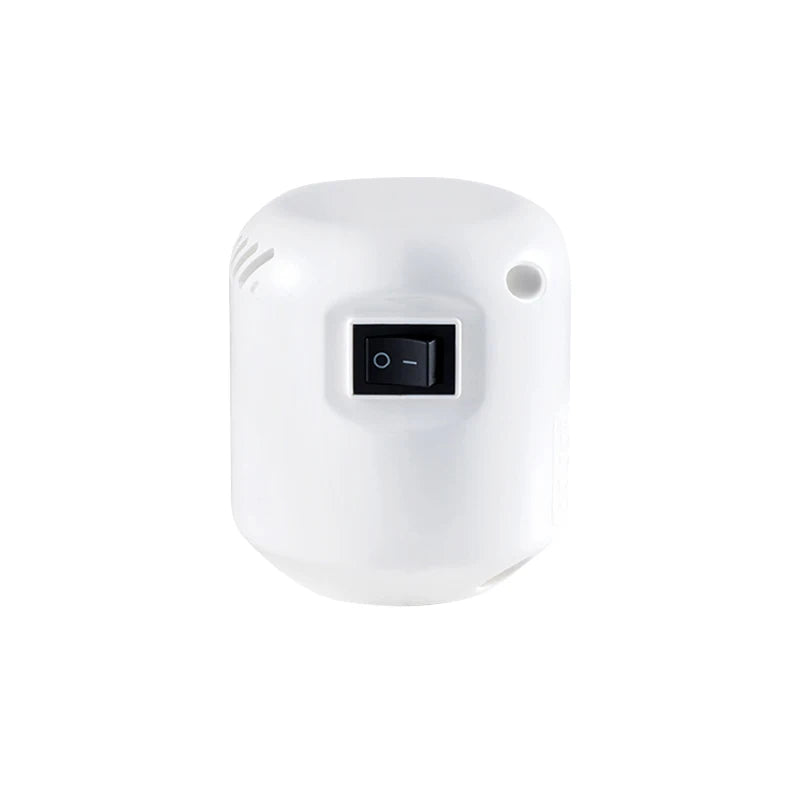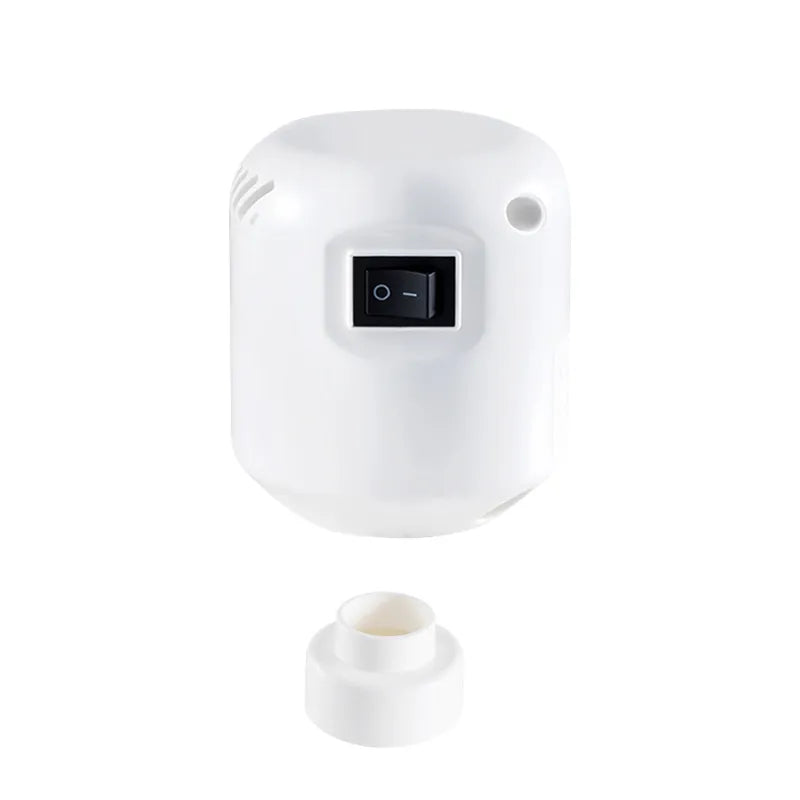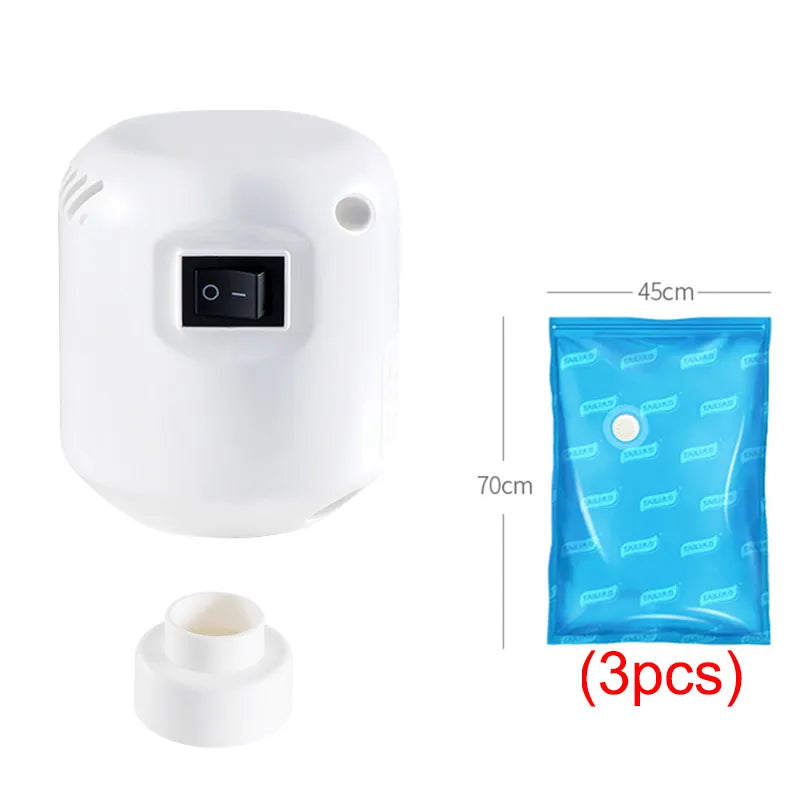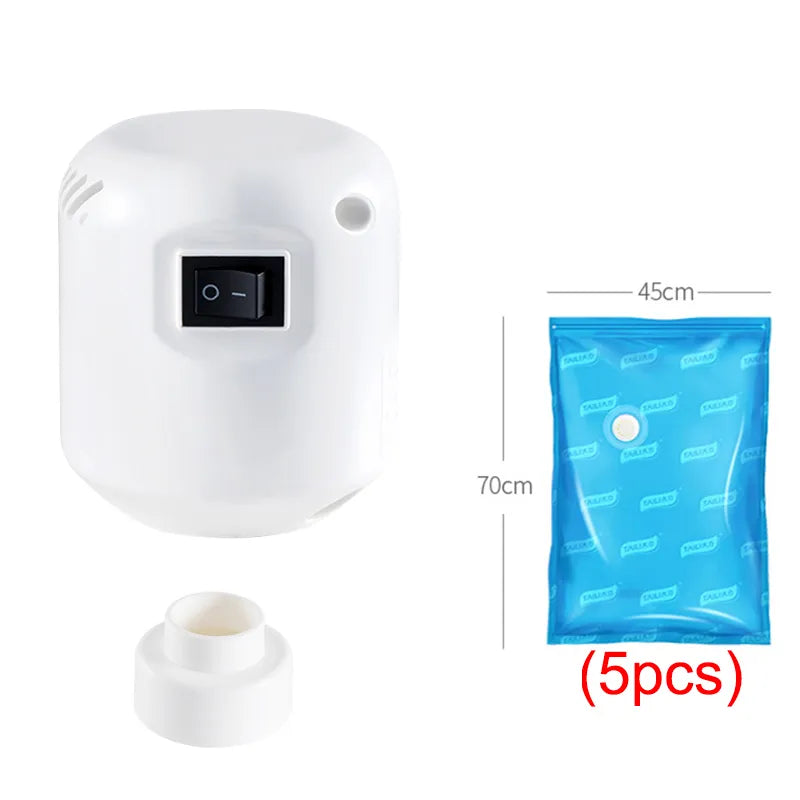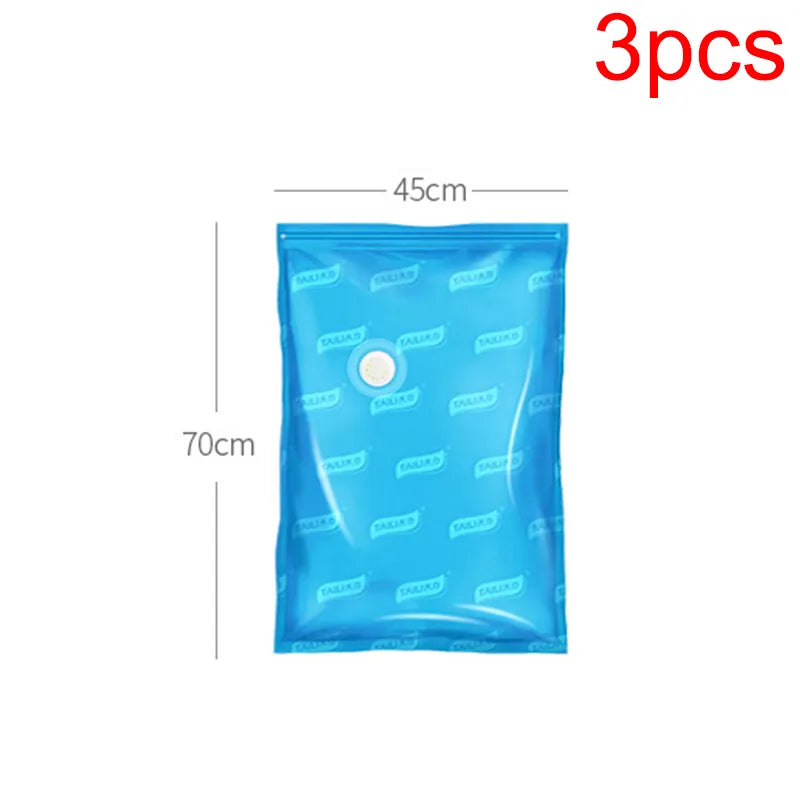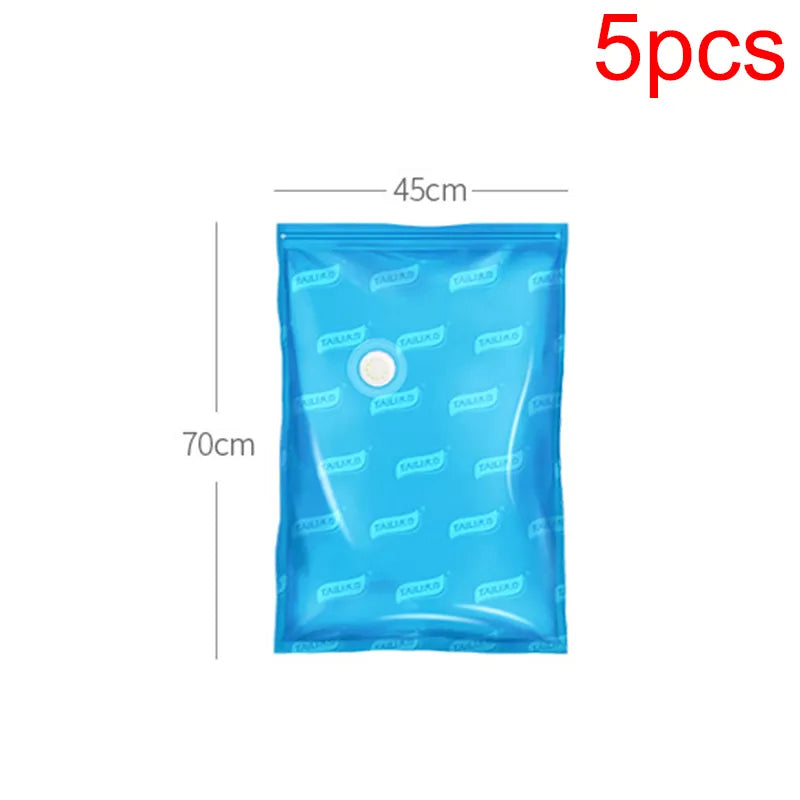 55W Powerful Vacuum Pump Electric Air Pump
---
6 Pack in 3 Sizes

: 

Contains 2 Jumbo bags (80*100cm), 2 Large bags (60*80cm), and 2 Medium bags (50*70cm). Perfect for storing coats, jackets, duvets, blankets, etc.
Saving 80% Space

: 

Use space-saving vacuum storage bags to organize seasonal clothes, duvets, and blankets and make your wardrobe more tidy. In addition, vacuum-sealed bags are also a good help for travel gear.
Tight Sealing & Airtightness

: 

Designed with double-zipper closure and triple seal turbine valve, vacuum bags could be well sealed and be suctioned without air out. It is pretty effective to avoid air back and protect items in vacuum bags.

Electric Air Pump: Just plug in the socket and then put it on the valve and turn on, then just wait for a few seconds and will done, which is much faster than hand pump. Make your organization more efficient.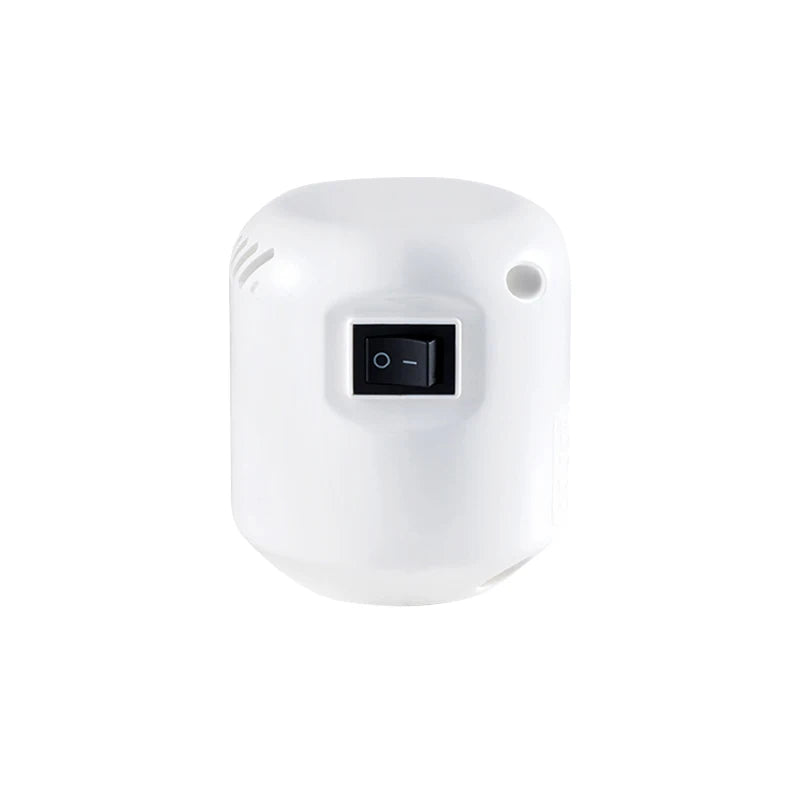 This product has no reviews yet.