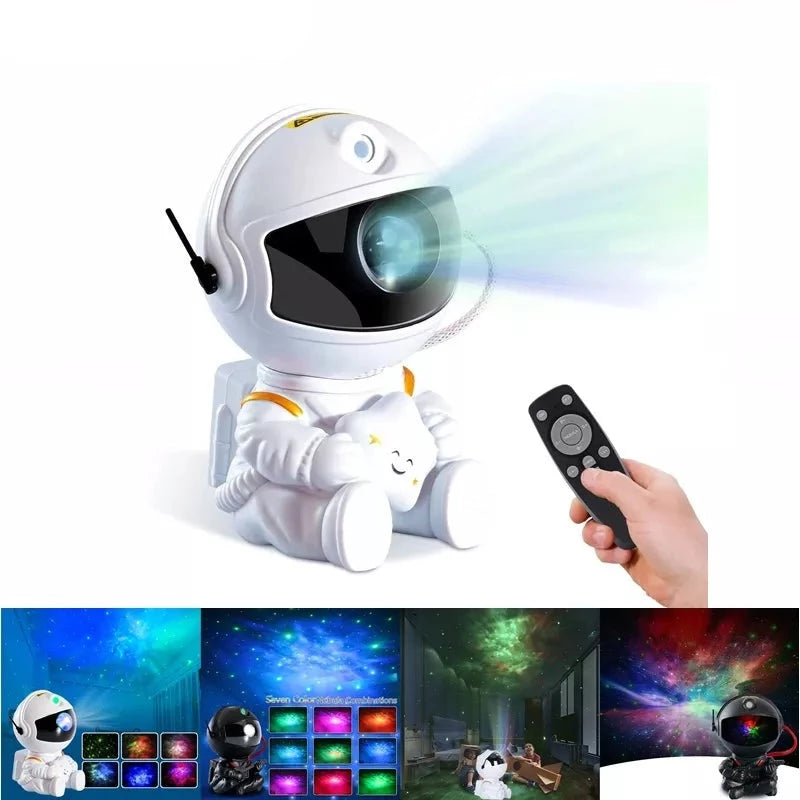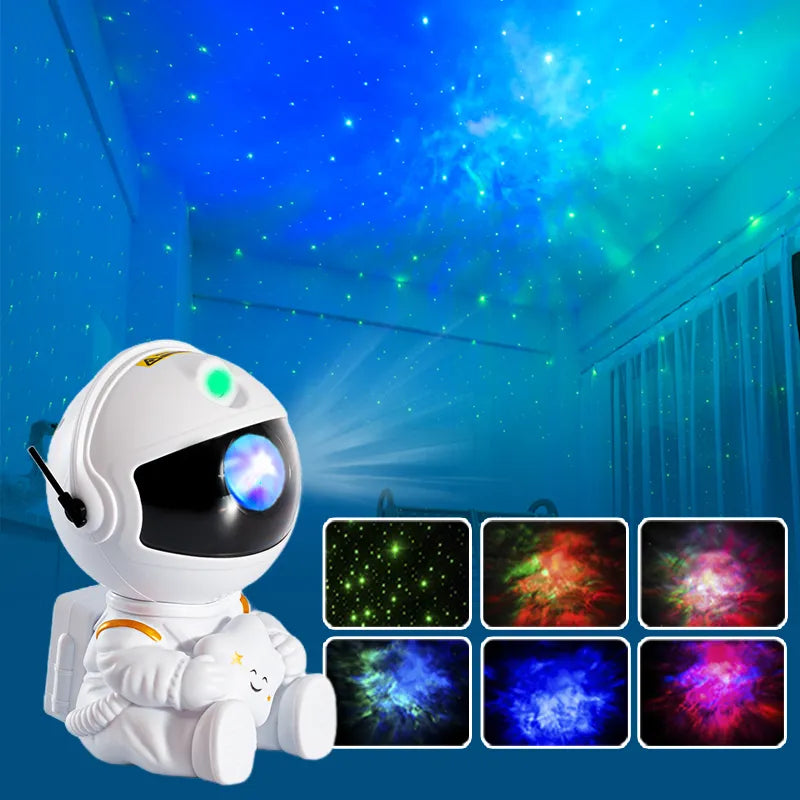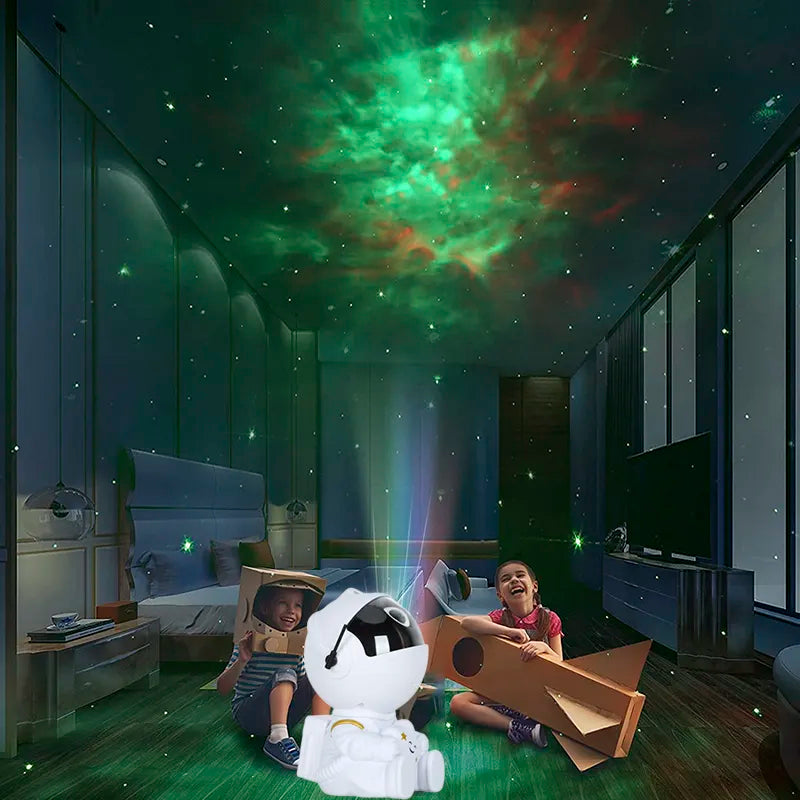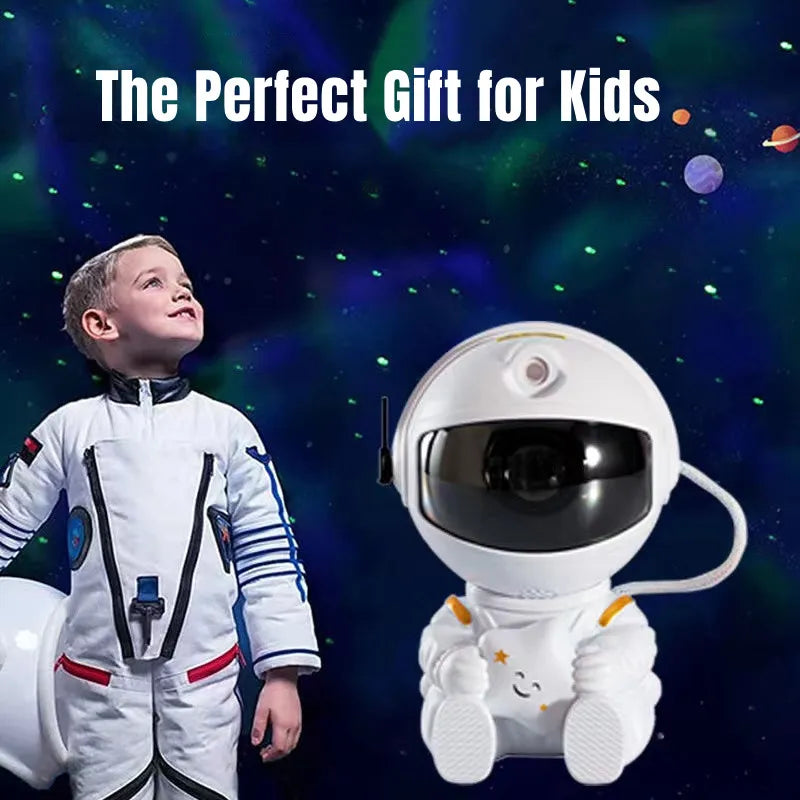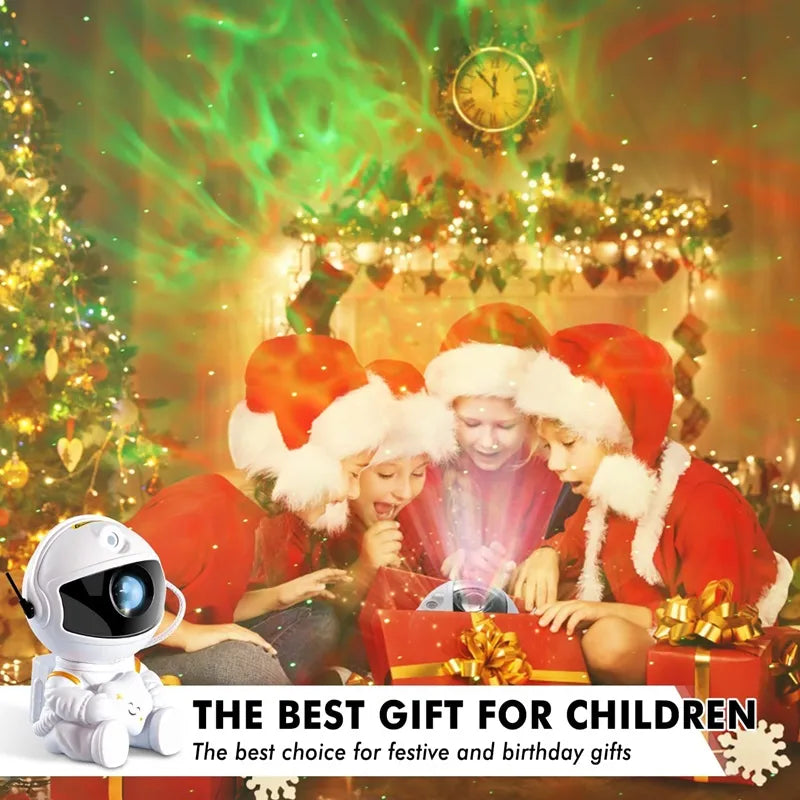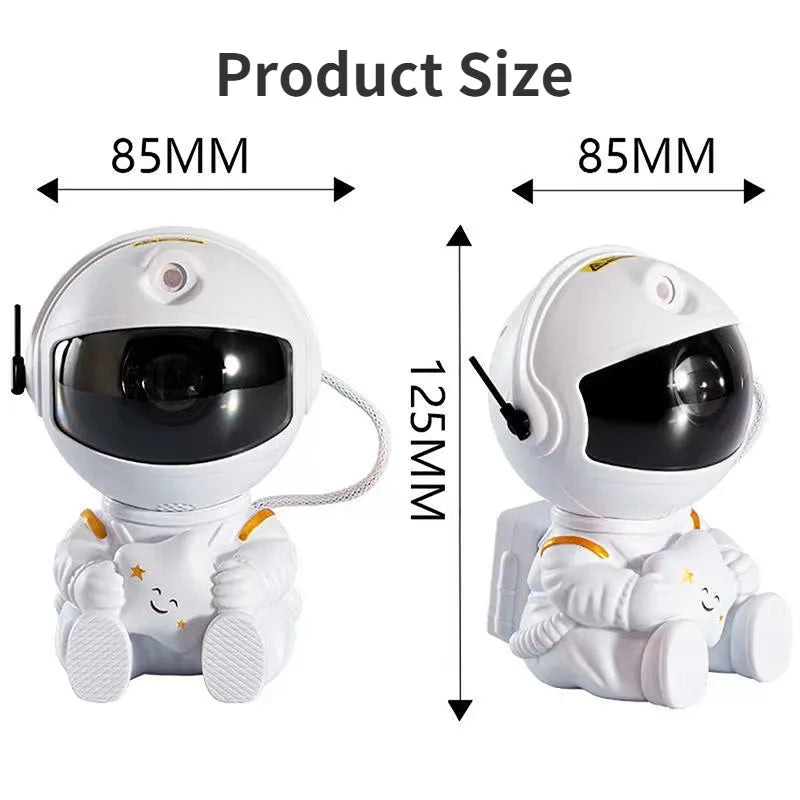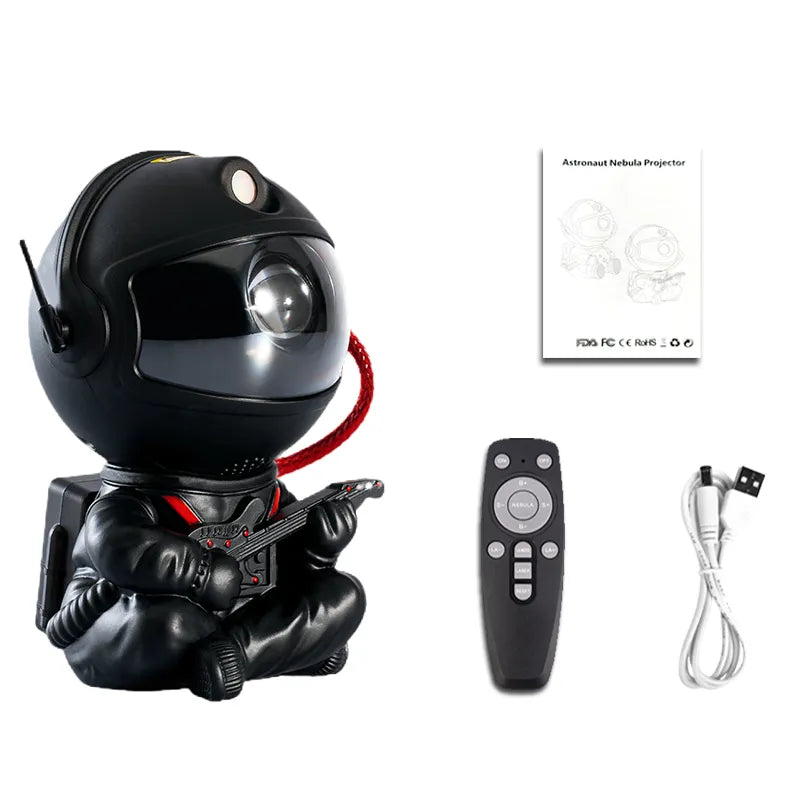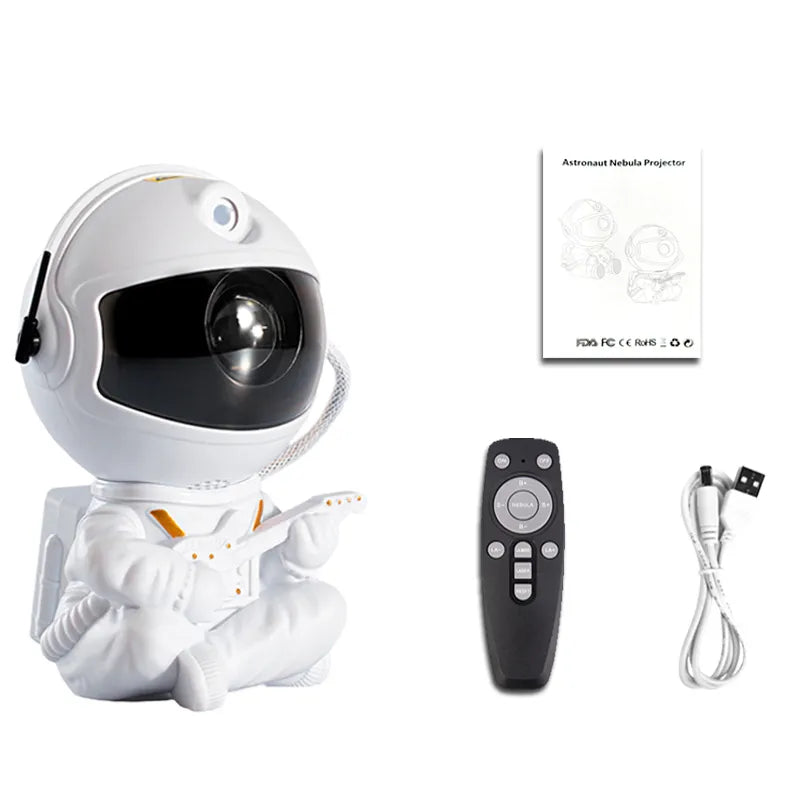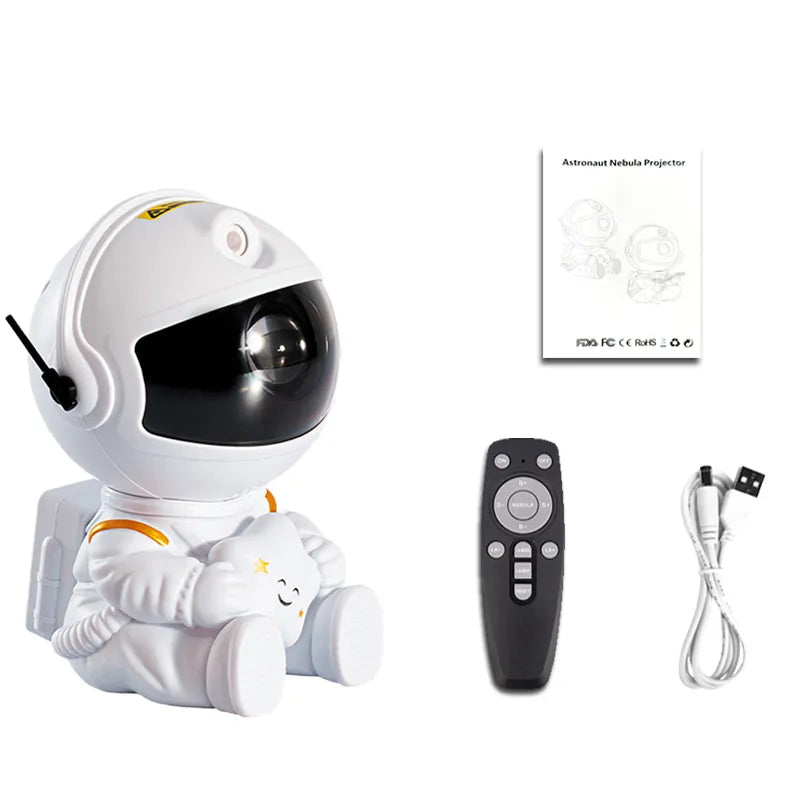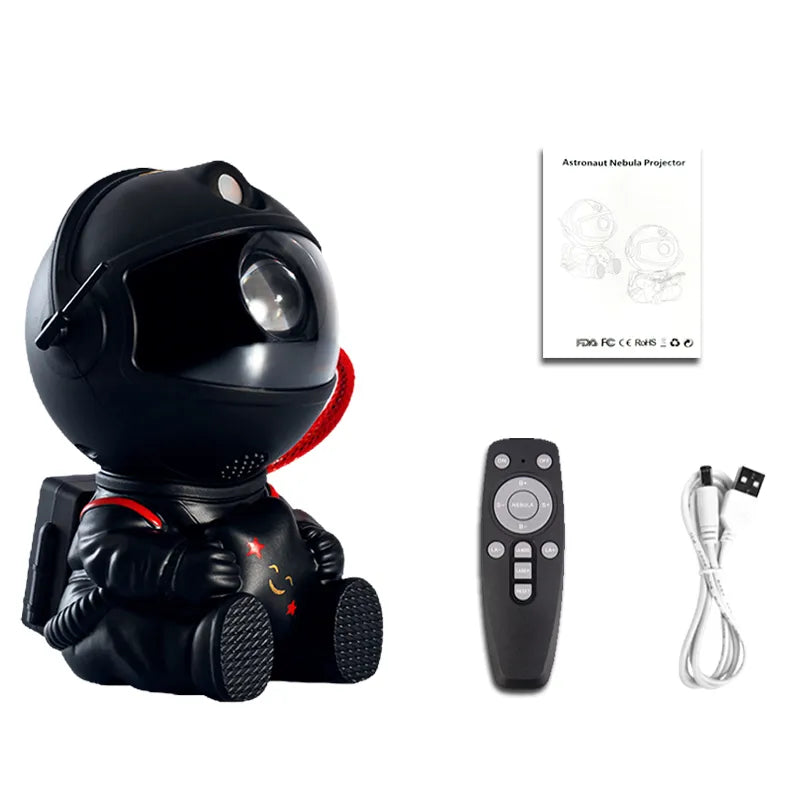 Galaxy Star LED Night Light Starry Porjectors Lamp
---
Star Galaxy Projector: This star galaxy night light projector works without any noise. It features seven galaxy changing effects, as well as multiple twinkling green stars. The speed is adjustable and the colors are rich and varied. The astronaut's head can be rotated 360 degrees to customize the projection angle you like, bringing you a rich visual experience. Project the galaxy lights projector onto the wall or ceiling to create a peaceful and romantic ambience in the room to relax and unwind.

Remote Control: This astronaut light projector comes with a remote control that can freely turn on and off the northern lights and starry sky, adjust the brightness, change the light mode, and the operation is simple and easy to understand. As room lights for bedrooms, you can customize the projection effect to your liking, and you can turn it off when you want to sleep without getting up.

Unique Appearance and Design: This star projector night light projector is designed with an astronaut appearance, echoing the galaxy theme, bringing you fantastic visual effects, and making you feel like you are in the vast galaxy. In addition, the star projector galaxy light can allow space lovers to expand their thinking and make space fans more imaginative. A compact and portable starlight projector for bedroom that allows you to experience exciting cosmic wonders anytime, anywhere.

Suitable for Many Occasions: The Galaxy projector can be used in bedrooms, living rooms, game rooms, home theaters, in the car, on Valentine's Day dates, Christmas, weddings, and parties. When live streaming on social media platforms, you can also use a star projector as a background to make the atmosphere more interesting. This astronaut projector can even be used for meditation, as it has soft lighting to immerse you.

Perfect Gift: The Galaxy Lights projector is a bedroom ceiling decoration that can be used as a gift for your loved ones, kids, or friends. It is not only a light projector but also a kids night light for bedrooms or decorations for bedrooms. A star projector night light for kids or adults in the bedroom can soothe the mood and help them fall asleep easily. If you have any questions about our products during use, please feel free to contact us through the order page. We will help you solve all the problems.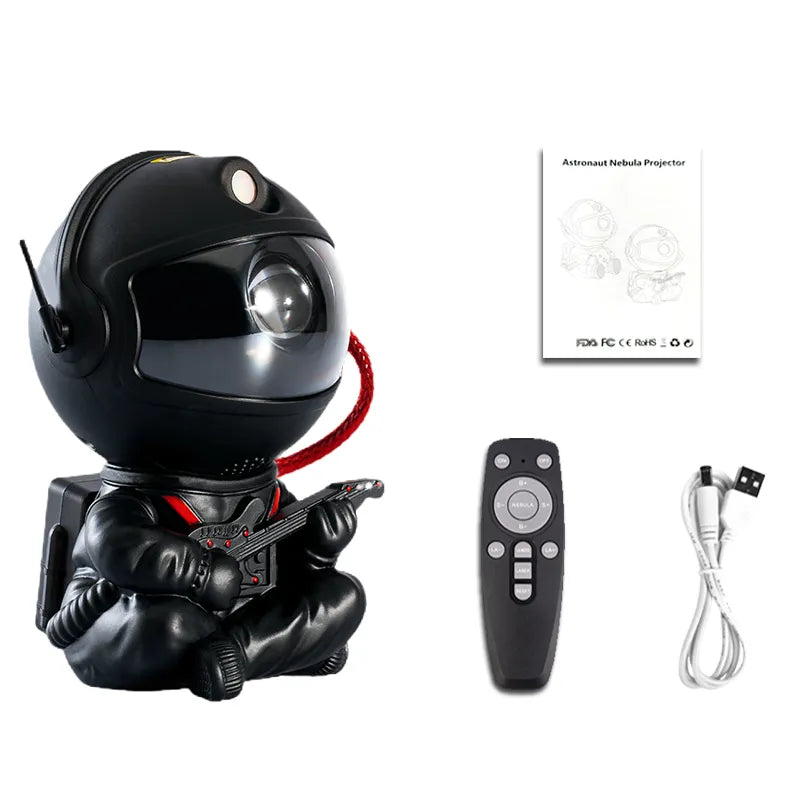 This product has no reviews yet.