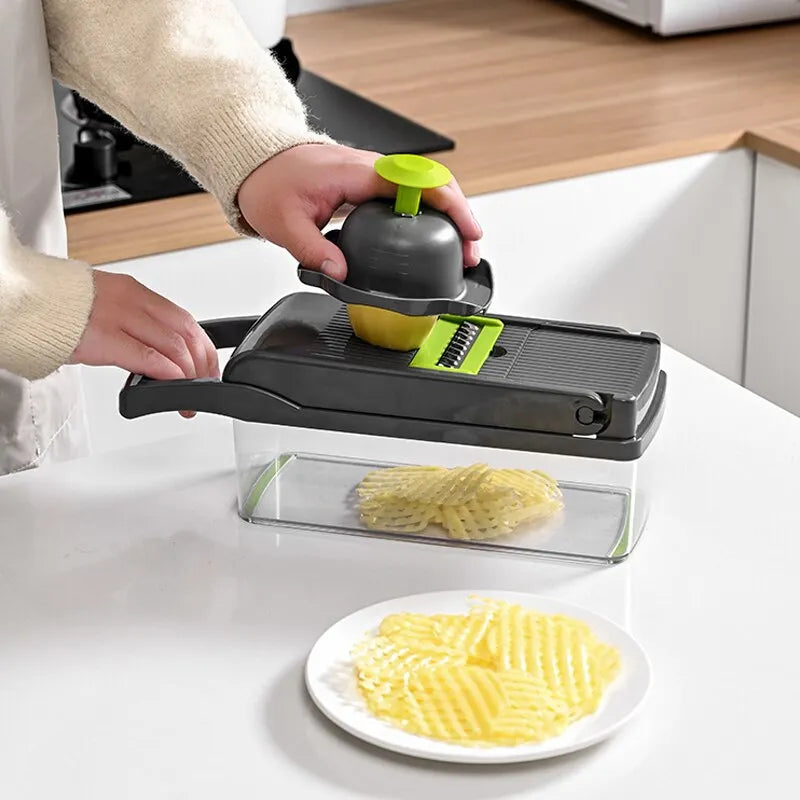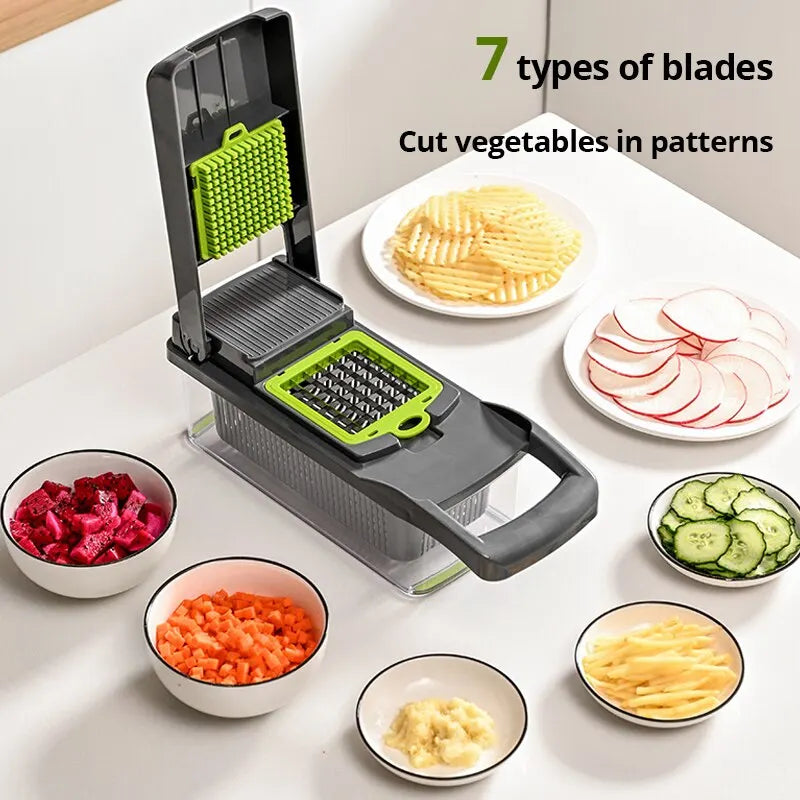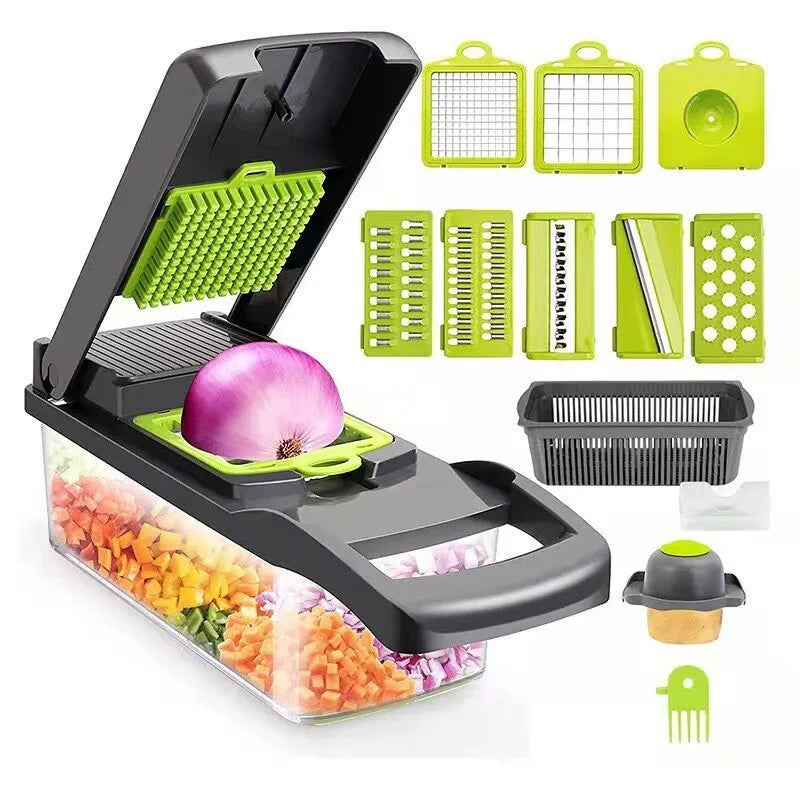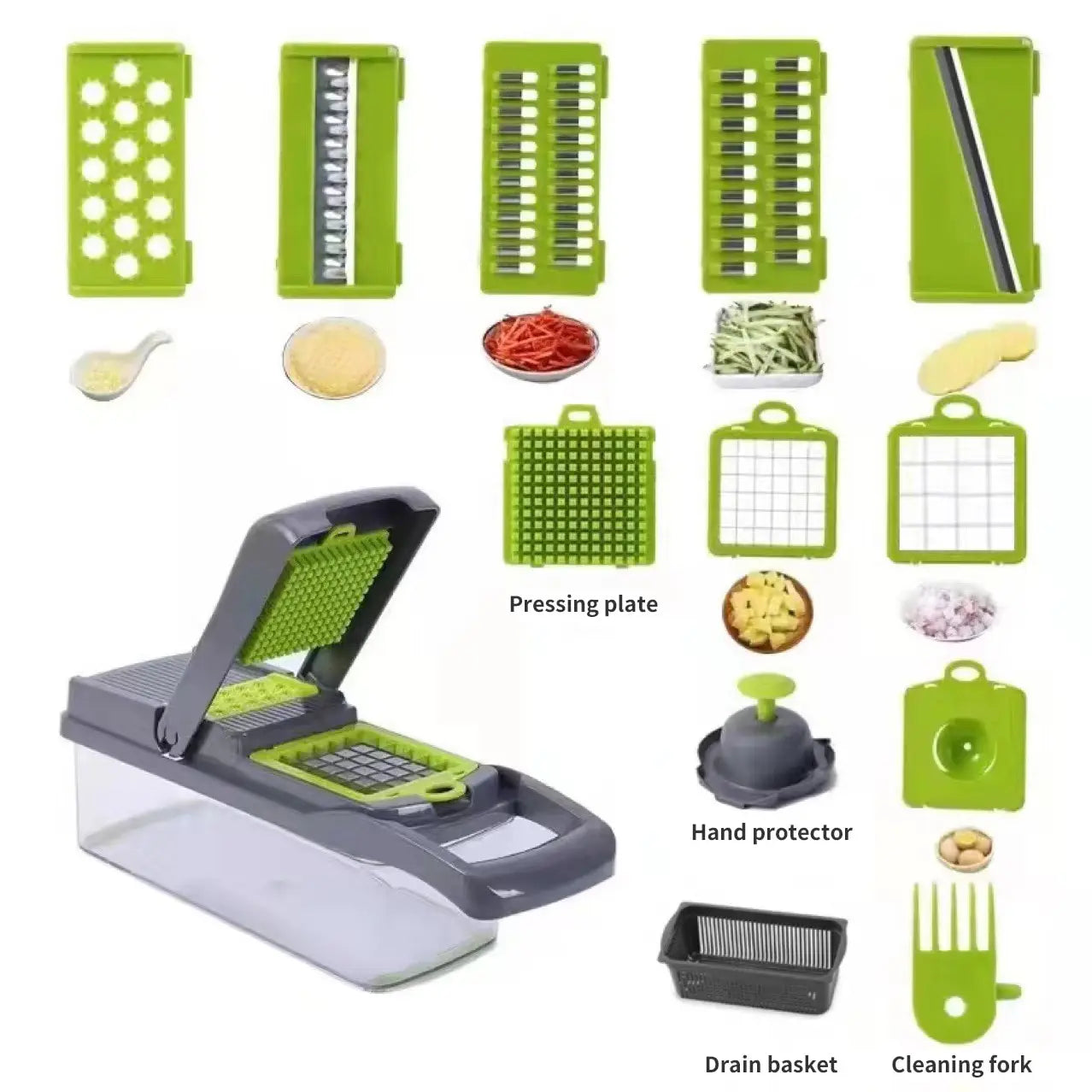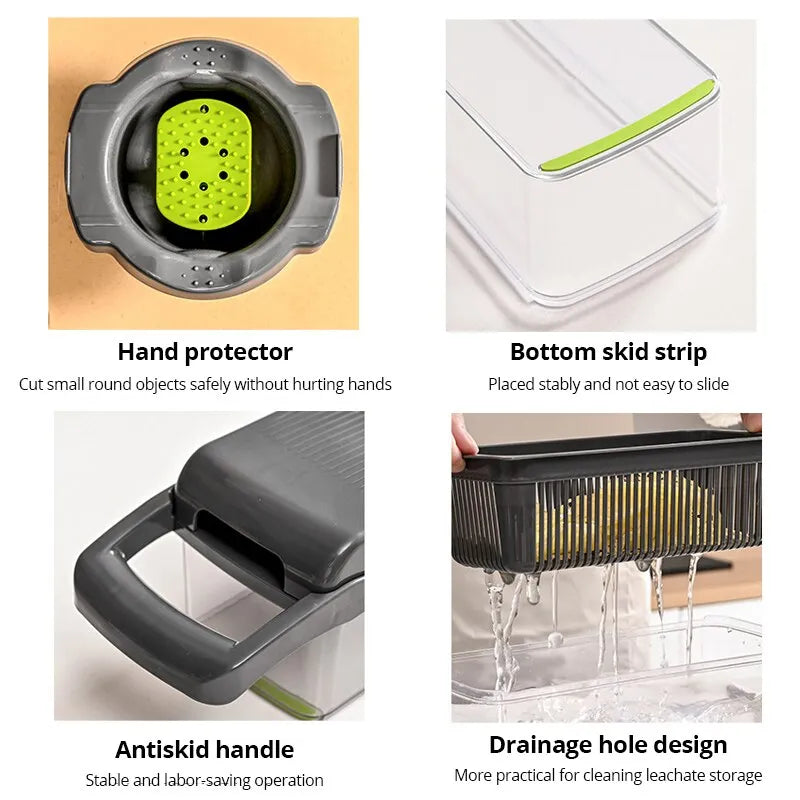 12 in 1 Multifunctional Vegetable Slicer Cutter
---
12-in-1 Multifunctional Vegetable Slicer Cutter Shredders: This product is versatile and can handle a variety of vegetables and fruits, making meal prep easier and more efficient.
Stainless Steel Blade Material: The blade is made of durable stainless steel, ensuring that it will last for a long time and can handle tough vegetables and fruits.
Eco-Friendly Feature: This product is eco-friendly, making it a great choice for those who want to reduce their environmental impact while cooking.
Peelers & Zesters Type: This product is a peeler and zester, making it perfect for creating beautiful and precise cuts on vegetables and fruits.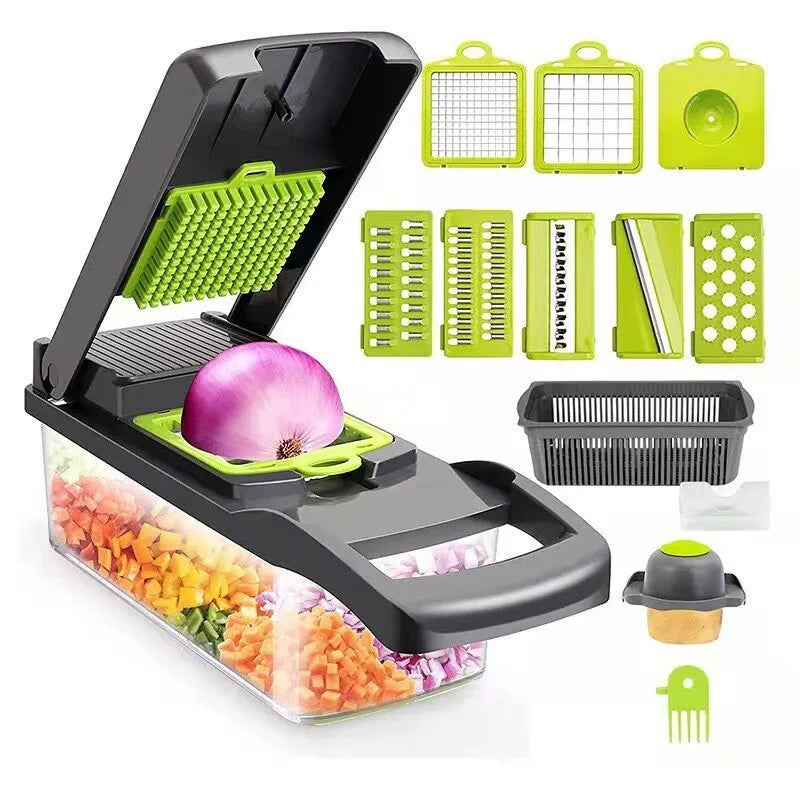 This product has no reviews yet.